RV Park & Campsite
---
Come and join us in the mountains for a relaxing and unforgettable camping experience. Maplewoods Campground is an RV park and campsite located in Johnson, Vermont.
76 Spacious Campsites
There are 69 camping areas dedicated to RVs and trailers. Each site provides water, electricity, sewer, and cable hookups. We also have 7 areas that include only water and electricity. Great for popups and tents.
We invite you to bring along your pets. All of our sites are pet friendly. But we do ask that you clear any droppings. During your stay at Maplewoods Campground, you will be nestled in the mountains, but you will have good cell phone reception. We also offer Wi-Fi.
Camping rates range from $38 to $58 per night. Weekly, monthly, and seasonal rates are available.
Please contact us to reserve your campsite.
Cancellation Policy
Credits will be issued for the amount of the deposit if the reservation is cancelled 72 hours prior to arrival date. Credit is good for one year. Holiday cancellations – NO credit is honored.
Our Beautiful Saltwater Pool
Our saltwater pool is gentler on your body and clothing. There is no harsh chlorine smell, because the chlorine in saltwater pools is created naturally rather in a man-made fashion. This means you won't have the same harsh chlorine smell. Also, the water is softer. (Some homes  use salt as a water softener for their shower) It has the same effect on the pool water. Salt-chlorinated pool water leaves your skin feeling less dried out than traditionally chlorinated pool water does.
We do allow day swimming for guests Sunday-Thursday, 10 am to 5pm (No Holidays). Price for day swimming (guests): Adults $8, Kids $6.
Other Amenities
We have laundry facilities on-site that include coin operated washing machines and dryers. No worries if your LP tanks are low, we have a filling station located near our store here at the campground. There is also a dump station on-premise.
Community Social Events
We enjoy providing planned events and activities for our guests. This makes socializing among campers easy.
Our events include:
BBQ Cookouts
Treasure Hunts
Outdoor Parties
Children's Areas
We have included new children's play structures to our campground. Our boat structure has two swings, a climbing wall, ramp, slide, two trapeze bars, fireman's pole and a lookout area. For the smaller kiddos, we are installing a wooden castle that includes two swings, a 10′ slide, drawbridge, fireman's pole and inside it will have a ladder and bench. 
Camp Store:
If you are running short on supplies, don't worry. We have a full-service camp store.
The store stocks:
Camping Supplies
Firewood
Sodas
Snacks
Candy
Ice Cream
Souvenirs
Gifts
Ice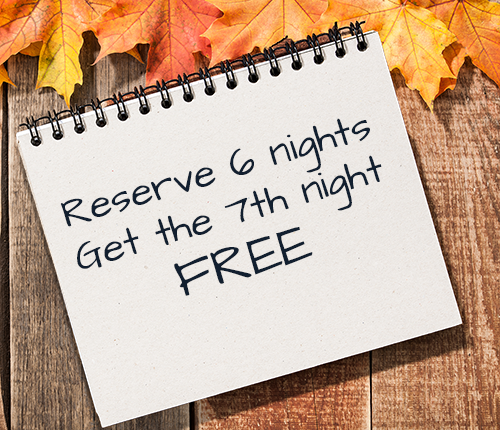 AMENITIES
When you camp with us you will enjoy amenities that include:
Clean Restrooms
Handicap Accessibility
Complete Bathhouse
Laundry Facility
Pool
Playgrounds
Wifi
Camp Store
Ice
LP Filling Station
Cell Phone Service